Meet the Doctor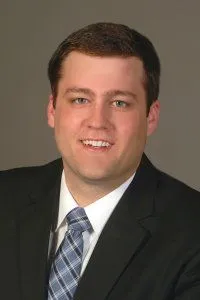 Dr. Matthew Moore has been in chiropractic for 5 years.
Dr. Moore is passionate about providing the best chiropractic service to his patients. It wasn't until a chiropractor helped him overcome headaches he had experienced for 15 years, that Dr. Moore decided to dedicate his life to providing the same relief to as many people as he could. Our trained professional staff is committed to promoting health and well being to our patients.
Dr. Moore uses a "whole person approach" when taking care of his patients. By combining the very best hands-on-technique, instrument adjusting for those who don't like the "popping" noise, and state of the art rehabilitation procedures, Dr. Moore is able to help you to accelerate and/or maintain your journey to good health.
Education:
Excelsior College-Bachelor of Science Degree
Life University-Doctor of Chiropractic
Licensure:
Kentucky Board of Chiropractic
Indiana Board of Chiropractic